| | |
| --- | --- |
| Net Worth: | $20 million (2023) |
| Profession: | Equestrian |
| Country of Origin: | Bellevue, Washington, United States |
| Age‎: | 26 April 1996 (age 26 years) |
| Real Name: | Jennifer Katharine Gates |
| Parents: | Bill Gates, Melinda Gates |
| Siblings: | Phoebe Adele Gates, Rory John Gates |
| Boy Friend: | Nayel Nassar |
| Height‎: | 5 feet 2 inches (1.57 m) |
| Last Updated: | 2022 |
All You Need to Know about Bill Gates's Daughter, Jennifer Katharine Gates
All the girls are very much loved and adored by their fathers. In fact, it can be stated that most girls consider their own dads to be their heroes and mentors. Jennifer Katharine Gates is just like any other girl. She is beautiful, she is much loved, she has a family that adores her, and she is filthy rich. Being born into billions can be both a blessing and a curse. However, Jennifer Katharine Gates surprisingly managed to lead a 'normal' life as compared to the other rich heiress of her stature. Let us find out more about this beautiful billionaire with one of the most powerful last names around.
Biography
Being the firstborn to Melinda and Bill Gates has its own perks. The heiress to the Gates inheritance is, as one can consider, ' born lucky. She owns access to possibly anything imaginable under the sun. However, the senior Gates made it a point to try and bring up their children with as much modesty as possible. Being a humble human being and showing compassion to other fellow beings has been ingrained in her growing years. Bill and Melinda Gates have tried their best and have somehow succeeded in keeping their children's lives away from media scrutiny.
Nevertheless, being both beautiful and a billionaire can be quite a task, especially if you are trying to stay away from the limelight. Jennifer Katherine Gates has managed to accomplish the near impossible. She has stayed a relatively 'normal' life and has managed to groom herself into her own person.
Let us find out more about this petite yet powerful firstborn of the Gates family. Her life sure has turned out to be quite interesting.
Childhood
Jennifer Katharine Gates is what one would consider being 'born with a silver spoon. However, the firstborn was raised as a compassionate and modest person. Bill Gates is the founder of Microsoft Corp and is one of the richest men on the planet, yet Jennifer Katharine Gates was not allowed a cell phone until much later in her life. In fact, she had to wait until she was thirteen to be able to enjoy a cell phone. Access to the cell phone was also much limited and had its own terms and conditions. The usage time was limited to 45 minutes and 1 hour on weekends. Well, that shows, you could be rich, but your parents are going to be just like the rest of us!
Jennifer Katharine Gates went to school just like the other children from the elite circles. She finished school at Lakeside School, which is one of the best private schools in the region. Perhaps it was more of a family 'thing' as Gates senior also went to the same school. After finishing school, she went on to graduate from Stanford University in California.
Jennifer Kathrine Gates loves animals and young children. In fact, she got her first riding lessons when she was only six! Her childhood was filled with pleasures and regularities of any other child but continued to stay independent of the part where she had to bear the burden of being a billionaire.
Education
The importance of a good education has been instilled into the minds of all three of Gates' children. Jennifer Katherine Gates was not any different. Her parents ensured that she went to school like a regular kid and acquired her education degree likewise. Her early education started keeping in mind the family tradition, i.e. at the Lakeside School. This is one of the finest elite schools in the region and was the same school that Bill Gates went to.
Later on, for her higher education, Jennifer Katharine Gates attended Stanford University. Here she completed her degree in Biology, which is also her field of interest. In fact, in many instances, Jennifer Katherine Gates has claimed that she aspires to attain a career in medicine. At home, she has been raised alongside the Roman Catholic belief by her mother and also follows the same faith.
Jennifer Katharine Gates's Net Worth
It is a no-brainer that the much-loved daughter of the richest man is, well, rich. Bill Gates does his firstborn daughter and has shown keen interest in ensuring that she sustains a nice and comfortable life. However, the Gates have also maintained that about 95% of their total wealth will go to Charity.
However, each of the there Gates kids is in inheriting $25 million dollars. This makes Jennifer Katherine Gates's net worth to be around $ 25 million dollars in the year 2020. But, on a more important note, this young heiress has maintained that she intends to make a name for herself and wishes to establish her own identity.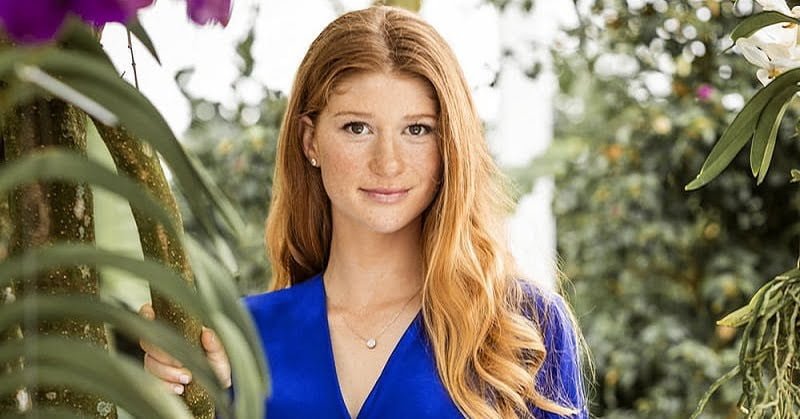 Business
Though an heiress by birth, however, Jennifer Katharine Gates has various other interests other than relishing the billionaire's lifestyle.
This beautiful young woman is in love with animals, especially horses. Other than her billions, the girl has also inherited her parent's interest in Philanthropy work. She is an active member of the 'EQUUstar', which is an organization that deals with keeping working horses safe and maintaining their living conditions.
Other than the animal's safety, the young Heiress is also a large part of the anti-violence movement and supports the 'Ride of our Lives'. This organization is dedicated to working towards awareness against gun violence in schools. Other than these, there are various other minor yet significant organizations dedicated to the rights of animals.
Investments
Jennifer Katharine Gates is currently focused on completing her education. However, this young lady shows great interest in various fields of social work, Philanthropy, and working to improve the conditions for young children who are not privileged.
She has various achievements to boast about, like the Longines Global Champions Tour 2018, where she participated and competed. As she is in love with the horses, she has her own pet horse named Alex, whom she is found photographed with quite often. However, all that riding lessons have shown their color as Jennifer Katherine Gates is ranked 19th in Show Jumping conducted by the 'United States Equestrian Federation'.
Other than these interests, the girl also has various other fields of interest which she loves to indulge in time and again. Surprisingly, this pretty petite girl has quite an adventurous bug. She loves speed and has a panache for Skydiving. She is also a vivid traveler and loves to explore various places of interest with her family and friends. One can catch her at a rare appearance, often at a place of interest, enjoying the view and new cultures. In fact, Gates had always ensured that their children were exposed to the various aspects of life. They would go traveling on family trips to different cultures and places in order to expose the children to different backgrounds and cultures. This has somehow contributed to them growing up to be such compassionate creatures.
Also worth mentioning is the fact that Jennifer Katharine Gates has won the USEF U25 National Championship Trophy. This competition was held in Lexington, Kentucky. Other than that, as mentioned earlier, the girls have a thing for speed. This was observed after she won the US Open Hollow Creek Farm U25. This competition was held in New York City. Another feather in her busy cap was the 'US Equestrian Teams' Lionel Guerrand Hermes Trophy'.
As Jennifer Katherine Gates has mentioned that she loves to dedicate her time, money, and energy to various causes, and there are various involvements and organizations that she is a part of. She is also an active participant in the various organizations that deal with child-well being programmed. She, being warm-hearted towards the animals and other creatures, has shown great dedication to the good planning that deals with hunger, poverty, and various other realms.
It has been established by her that she intends to take this interest of hers ahead and pursue it further with a Master's degree in the same.
Relationships
It is impossible to be pretty, rich, educated and successful, and single at the same time. For the longest time ever, the young heiress has stayed much privacy regarding her personal life and whereabouts. However, one could spot a picture or two at times over social media.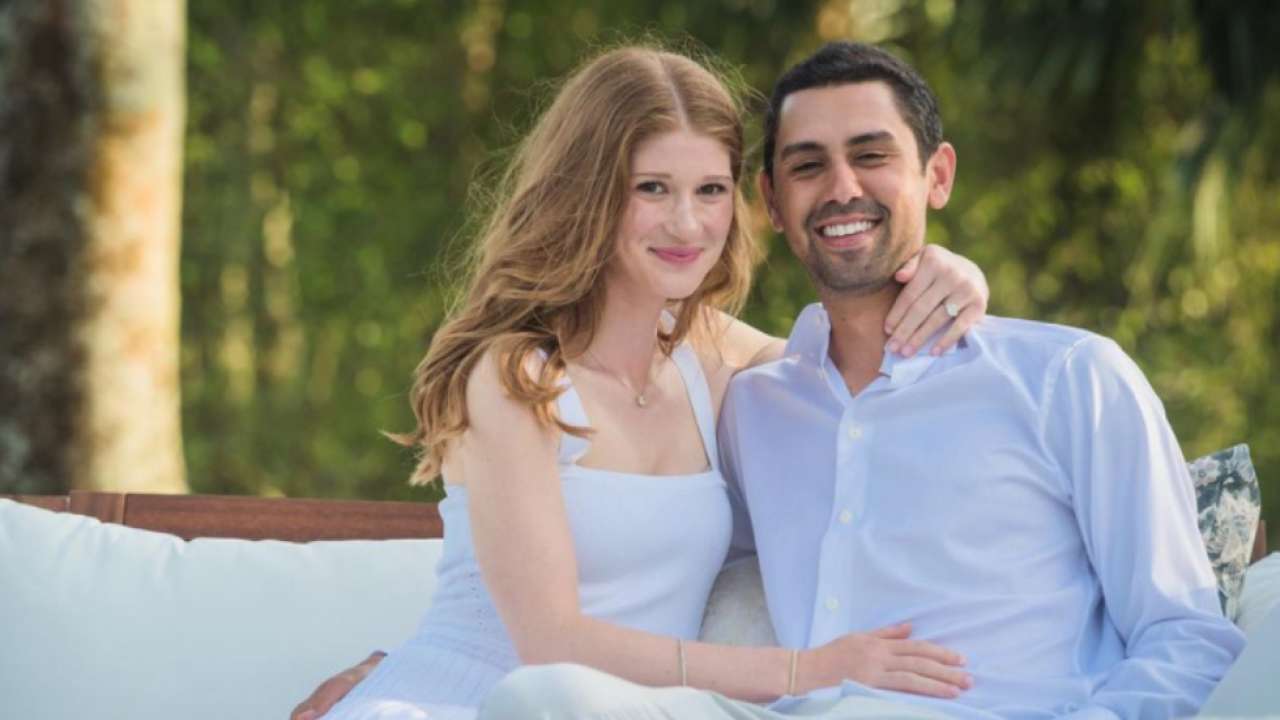 Recently, the news of her dating rumors with Nayel Nasser made huge headlines. Though not much is known about the couple, however, it has emerged that the two met at Stanford University and share quite a few common interests. Nayel Nasser is of Egyptian origin and was born and brought up in Kuwait. The couple had met while studying at the common university.
The pair also represent the team 'Paris Panthers' at the Global Champions League. The couple had maintained quite a private life for a long time. However, they had become public after they wished each other a 'one-year anniversary' on 15th January 2018. This was the first-ever display of their relationship with the world.