In online streaming, few personalities have gained as much recognition and popularity as Felix Lengyel, better known by his online name xQc.
With his larger-than-life personality and entertainment gameplay, xQc has carved out a unique niche on platforms like Youtube, Twitch, and other social media platforms.
As a result, he has amassed a considerable fortune of $50 million, making him one of the wealthiest streamers. Let's look closer at xQc's net worth and how he achieved such financial success.
Who is xQc?
Born on 12 November 1995 in Canada, Felix Lengyel, aka xQc, is a popular Twitch streamer and professional esports player. He rose to fame primarily as a professional Overwatch player, representing teams such as Dallas Fuel and the Canadian National team.
However, he later transitioned to full-time streaming and became well-known for his entertaining and often energetic personality.
His Twitch channel has garnered a massive following, known for various games, including Grand Theft Auto V, Overwatch, Minecraft, and others.
xQc is recognized for his intense and humorous reactions, frequent outbursts, and unfiltered commentary during his streams, which received him a large and dedicated fanbase.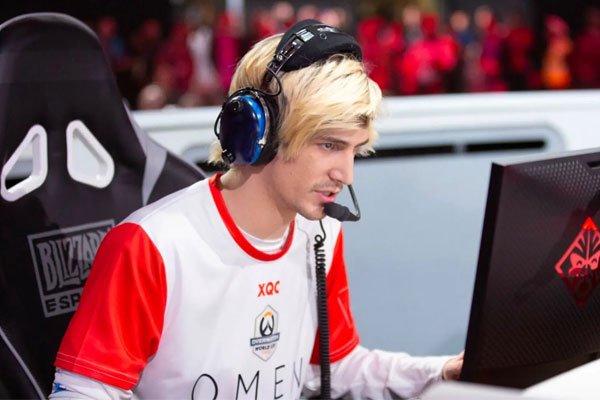 What is xQc's Net Worth?
His net worth is estimated to be around $50 million. However, a substantial amount of his net worth comes from Twitch streams, Youtube channels, brand deals, and other sources.
Lengyel's popularity and net worth will likely grow as he continues entertaining and captivating audiences.
Career
Twitch Streaming
At 19, Lengyel began his professional life as a Twitch streamer. On the platform, he initially used to play League of Legends under the pseudonym xQcLoL.
His unfiltered commentary, energetic style, and interactive streaming sessions quickly attracted a massive following. He gained recognition primarily through his involvement with a video game, Overwatch.
Esports Player
After associating with the team-based multiplayer first-person shooting game, Overwatch, Lengyel began competing as an esports player. Initially, he competed in small online tournaments as a tank player.
Later, he was selected by the esports organization Denial Esports. Unfortunately, the organization disbanded, and a new independent team known as Arc 6 was formed by the players.
In the 2017 Overwatch world cup, he competed with Team Canada but lost to South Korea. Despite losing, he became the MVP of entertainment. In late 2017, Lengyel joined a new Overwatch league named Dallas Fuel.
In early 2018, he made his debut in the first Fuel match. The team had a rough start after losing to the Seoul Dynasty. Later, he faced suspension for making homophobic comments about a gay player, Austin Wilmot.
After the return from suspension, the Dallas Fuel won over the Los Angeles Gladiators. His return didn't last long, as he was released from the team using racist and discouraging language on social media.
Over the following two years, Lengyel played in various Overwatch teams, including Gladiators Legion and GOATS.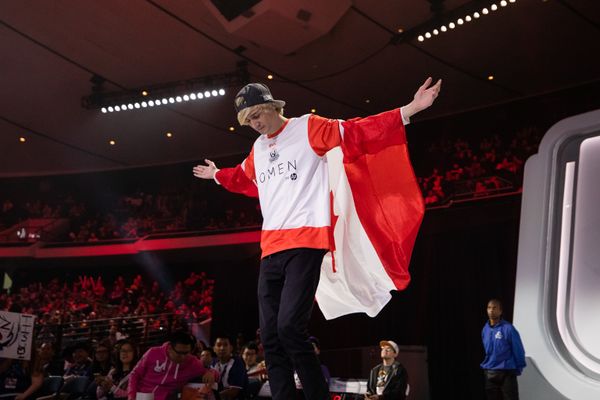 Return as a Full-time Streamer
After being released from the Dallas Fuel, Lengyel returned as a full-time Twitch streamer. He signed a deal with an esports organization, Sentinels as a content creator. Later, Lengyel went on to become a full-time streamer on Twitch.
By the spring of 2019, he became one of the most successful names on the platform. With nearly 80 million hours of watch time, he became Twitch's most-watched streamer. In 2020, he began streaming chess.
Lengyel competed in the inaugural edition of the online amateur chess tournament PogChamps. After being released from Sentinels, he joined another esports organization Luminosity Gaming.
That year, Lengyel was the most-watched streamer on the platform, with over 174 million hours of watch time. He logged around 274 million hours of watch time by the end of the year, breaking the Twitch viewership record.
View this post on Instagram
$100 million Kick Deal
In the mid of June 2023, xQc signed a deal of $100 million with the rival streaming platform Twitch, Kick. His agent informed that the agreement was reported to be $70 million, which could grow to be worth $100 million.
According to his agent, the agreement with Kick was considered one of the highest deals in the entertainment industry. It was similar to Lebron James's signed two-year extension to stay with the Lakers.
You would be surprised to know that the contract doesn't require xQc to create content for the platform.
Frequently Asked Questions
1. Is xQc the Richest Twitch Streamer?
With a $50 million net worth, he is one of the richest Twitch streamers in the industry.
2. How much does xQc Stream per Day?
His streaming time is something like this;
Sunday:- He streams for 15 hours between 12 pm and 2 am PDT the next day.
Monday:- Streams for 14 hours between 1 pm and 2 am PDT the next day.
Tuesday:- Streams for 12 hours between 1 pm and 12 am PDT.
3. Where is xQc From?
He is originally from Laval, Canada.
4. Who is xQc's Girlfriend?
Lengyel is in a relationship with his fellow Twitch streamer, Fran.
Wrapping Up
xQc's net worth is a testament to his incredible journey from professional gaming to becoming one of the world's most influential and wealthy streamers.
With his entertaining content, consistent streaming schedule, and business acumen, he has built an empire beyond his online persona.