As the warm embrace of spring calls us out, there's nothing like the idea of relaxing in your garden and exploring the beauty of nature.
And what could make this experience even more delightful than a pair of charming, cozy armchairs with pallets? These chairs not only add character to your garden but also provide a perfect spot for relaxation.
However, building these armchairs is an easy and fun DIY project. You only need to follow some simple steps
Perfect Armchairs For Your Garden
Step 1: Prepare the Pallets to Build a Quality Garden Chair
Firstly, you need to choose pallets that are in good condition. You can ask at supermarkets, hardware shops, and construction sites. One of the best things you can do is look for sites providing wooden pallets at cheaper prices.
After you purchase the pallets, make sure to check the condition. Nails may need to be removed to get much better results.
Step 2: Measure the Area of Your Garden Where you are Going to Put the Outdoor Furniture
You have to measure the area of your garden to determine what size of armchairs you can place there. However, you can measure on your own using a measuring tape.
But we recommend you get professional help to get the right measurements to build armchairs that fit perfectly in your space.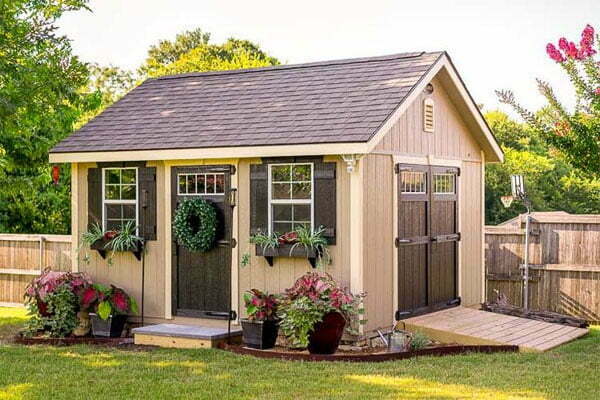 Step 3: Make the Garden Chairs So that They are Stable and can Support the Weight of Several People
Now that you have chosen the pallets and measured the area of your garden start building the garden chairs that are stable and strong enough to support the weight of several people. Follow the steps below to make perfect garden chairs;
Measure the pallets to determine the correct size of armchairs for your garden. A standard pallet can be used as the seat. You can cut another pallet to create the backrest and armsets.
Make sure to sand the cut edges of pallets to prevent any accidents. You can also sand the entire surface to have a smoother finish.
Place one pallet horizontally on the ground to serve as a seat and attach another piece of the pallet vertically to create the backrest and armrest.
Secure the pallet pieces with screws to build stable garden chairs.
You can also add additional wooden supports to reinforce the armchair's structure.
Step 4: Decoration and Finishing of Outdoor Armchairs with Paint and Some Pretty Cushions
You can paint or stain your armchairs with outdoor wood paint to enhance the appearance. We'll also recommend you use a mini roller for a perfect finish.
Also, don't forget to add cushions in your armchairs for comfortable seating. You only have to cut the foam padding to fit the seat and backrest. Then, cover the foam with outdoor fabric to create comfortable cushions.
Step 5: Some Final Recommendations for Maintenance
Keep these final recommendations in mind to ensure the longevity of your armchairs and keep them looking great.
Regular cleaning
Regularly inspect for any signs of damage
Avoid placing heavy weights on the armrests
Apply a wood stain to protect the pallet wood from moisture, UV rays, and insects
Make sure to remove cushions during rainy weather to prevent mold and mildew growth.
Regularly check for any loose nails or screws
Consider using high-quality furniture covers to protect armchairs from rain, sun, and dirt.
Wrapping Up
Here are the complete step-by-step instructions to build safe and sturdy armchairs for your garden. You can have stylish and eco-friendly garden chairs with a bit of creativity and effort.
Are you looking for cozy, charming, and sturdy armchairs with pallets for your garden at cheaper prices?