You must know the famous English actress, television personality, writer, vlogger, and TV cook, Nadia Sawalha. Then you must know that her first husband, Justin Mildwater, committed suicide on 25 December 1997.
Who was Justin Mildwater? Why did he commit suicide? Follow the article below to get the answer to these questions.
Who was Justin Mildwater?
Mildwater was famously known for being the first husband of famous English actress, writer, television personality, TV cook, and vlogger Nadia Sawalha. Professionally, he was a record producer.
In 1992, Mildwater married Nadia Sawalha. They first met each other through actor Dexter Fletcher.
Nadia and Mildwater fell in love with each other on their first meeting and started dating each other. The couple had a Bedouin-style wedding ceremony in the Jordanian village of Madaba.
Family members and some other close ones attended their wedding ceremony. They were so madly in love with each other that Nadia recalled the ceremony earlier in the year.
Nadia was wearing an off-white, off-the-shoulder with a sort of fan-tail on her wedding. The ceremony took place in boiling August with a lot of dancing, singing, and eating.
How Did Justin Mildwater Die?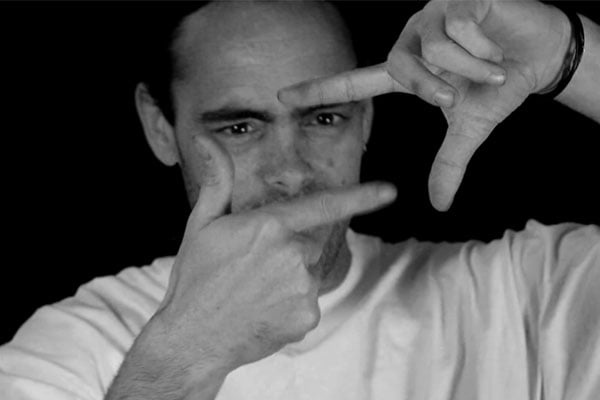 On 25 December 1997, Mildwater committed suicide on Christmas day. His body was found hanged at his Pages Lane, Muswell Hill house.
Mildwater's brother Lucien first discovered his dead body at his home. His family noticed that they had not heard from him over Christmas. They found it not okay, and his brother went to his house to check everything was okay.
After breaking into his house, he found Mildwater's body hanging. Neighbors also heard the sound of an ear-piercing scream when his brother broke into the house.
One of the neighbors, Vitali Vitalive, said he first thought someone had caught a burglar as there was a break-in. Then he looked out the window and saw two policemen holding a man.
Later, he noticed two police cars and a white van came, and the body was removed in a coffin.
What is the Reason Behind Justin MIldwater Committed Suicide?
Below, we have discussed some reasons why Mildwater committed suicide. But remember, we're not claiming that these could be the genuine reasons behind his death.
Break Up:-
We can say it could be one of the main reasons behind his death, as Nadia and Mildwater broke up just four weeks before his suicide. Mildwater was just 31 at the time of death and couldn't come to terms with the break-up.
A few weeks before his suicide, Nadia cried while working on the hit show, saying he tried to kill himself. Mildwater even confided to friends. He said he feels suicidal sometimes, but he hasn't killed himself.
He is depressed and feeling extremely low because he is breaking up with his wife, whom he loves the most. And it is the worst phase of his life.
One of his friends claimed Mildwater was taking the breakup very seriously as he loved Nadia very much. He was feeling extremely low and finding it hard to move on.
The friend even suggested that he talk to a counselor who might help him cope with the situation. But it was too late.
Fights:-
For several years, Nadia struggled a lot to earn a decent living. She even worked as a pizza delivery before making her biggest breakthrough on EastEnders. Her family and her husband, Justin Mildwater, were delighted with her job.
But her job increased Nadia's workload enormously, and the pressures of TV stardom drove a wedge in their marriage, which finally led to many fights between them. In the end, Nadia finally decides to walk out of the relationship.
Mildwater was totally shattered at her decision and couldn't believe how their four-year marriage would end in divorce. He said it was hopeless, and he couldn't think she would return to him.
Where is Nadia Sawalha Now, and What is She Doing with Her Life?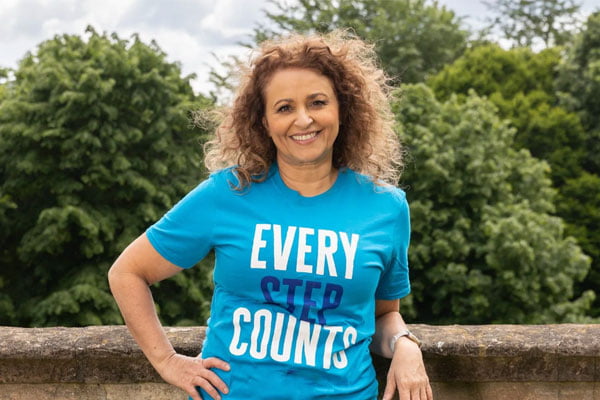 Nadia was very upset after the death of her first husband, Justin Mildwater. During an interview in 2019, Nadia was asked about the loss of her husband when the panelists were speaking about their lives. She confessed that she had a real tragedy when her husband died.
It was also a truly awful time for everybody, but she had to continue working. However, it is really hard when somebody close to you dies. Many people have an idea of how you should behave in this situation.
While talking about the loss of her husband, Nadia was seen becoming visibly emotional. Now Nadia has successfully moved on from this trauma and is happily married to a famous film producer, Mark Adderley.
View this post on Instagram
However, Nadia is doing very well with her life. She is famously successful in what she's doing. She did some great jobs in her field, including Loose Women, Benidorm, The Bill, Casualty and 99-1.
Nadia is also known for winning the 2007 series of Celebrity MasterChef.
Frequently Asked Questions
1. Who is Nadia Sawalha?
Born on 18 November 1964, Nadia is an English television personality, actress, writer, TV cook, and vlogger.
2. Who is Nadia Sawalha Married to Now?
In 2022, Nadia married a film producer, Mark Adderley.
3. What Did Nadia Sawalha's First Husband, Justin Mildwater, Die Of?
On 25 December 1997, Mildwater ended his life by committing suicide at his house.
Wrapping Up
It is important to understand what mental state Justin Mildwater might be going through that he took the step of committing suicide. Nadia lost her husband, but after long years, she is doing well now with her life.
She is happy to have a relationship with her husband, Mark Adderley. Also, her contribution to the entertainment industry is sure to leave a lasting legacy.