"Outer Range" serves as an actual monument to the power of storytelling in a world where television shows have evolved into an essential component of our entertainment landscape, captivating our imaginations with fascinating plots, magnificent scenery, and complex characters.
The excitement for "Outer Range" Season 2 is growing as fans anxiously await its return. Let's take viewers on an even more exhilarating trip into the heart of mystery, adventure, and the unknown frontiers of the human psyche.
A Quick Info Regarding Outer Range
Release Date
15-Apr-22
Number of Seasons
1
Number of Episodes
8 Episodes
Genre
Drama
Science Fiction
Thriller
Mystery
Country of Origin
United States
Language
English
Running Time
43-62 minutes
Created By
Brian Watkins
Written By
Brian Watkins
Naledi Jackson
Lucy Thurber
Zev Borow
Directed By
Charles Murray
Produced By
Trevor Baker
Andrew Balek
Lucy Thurber
Naledi Jackson
Production Companies
Amazon Studios
Plan B Entertainment
Reunion Pacific Entertainment
Will there be a Season 2 of Outer Range?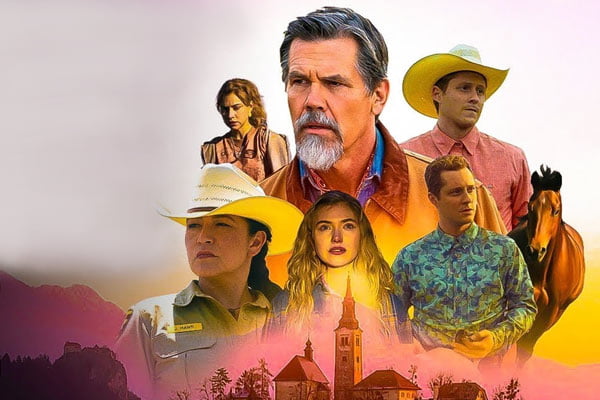 The highly anticipated gripping science fiction neo-Western series Outer Range debuted on Amazon Prime Video on 15 April 2022. The critically recognized performers Josh Brolin and Imogen Poots star in the production, brilliantly written by Brian Watkins.
A second season of the series was ordered in October 2022, which was a stunning turn of events. According to the most recent information, season 2 will be released around 2024. After Charles Murray succeeded Watkins as the showrunner, this amazing thing happened.
Notably, this marks Brolin's return to television as a series lead after twenty years, heightening the suspense and mystery surrounding the future of the show.
What is the Outer Range Season 2 Release Date?
There is no official release date for the upcoming season revealed yet by the makers. However, the second season of the series, which started production in April 2023, is anticipated to air in the first half of 2024. The second season's filming was finished in July 2023, and we expect Amazon Prime Video to announce a release date before the year ends.
If we were to make an informed prediction, the season 2 release date would be in March 2024, but if any reshoots are required, the ongoing actors' Strike and Writers' Strike may cause a delay.
Expected Cast Members
| | |
| --- | --- |
| Actor/Actress | Characters |
| Josh Brolin | Royal Abbott |
| Imogen Poots | Autumn |
| Lili Taylor | Cecilia Abbott |
| Tom Pelphrey | Perry Abbott |
| Tamara Podemski | Deputy Sheriff Joy Hawk |
| Lewis Pullman | Rhett Abbott |
| Shaun Sipos | Luke Tillerson |
| Will Patton | Wayne Tillerson |
| Isabel Arraiza | Maria Olivares |
| Olive Abercrombie | Amy Abbott |
| Deirdre O'Connell | Patricia Tillerson |
| Kristen Connolly | Rebecca Abbott |
The bulk of our favorite performers will be back for the forthcoming Outer Range Season 2, guaranteeing the inclusion of most of the characters from the previous season. Josh Brolin will continue to play the family patriarch, Royal Abbott.
Elizabeth Taylor will return to the film as Royal's wife, Cecilia.
Tom Pelphrey, who was previously recognized for his work on Iron Fist, has joined the cast of Outer Range as Deputy Sheriff Joy Hawk. The show also welcomes Tamara Podemski, who portrays Teenie in the FX series Reservation Dogs, to the brilliant cast.
View this post on Instagram
What will be the Storyline of Outer Range Season 2?
The mysteries surrounding the Abbott family's secrets, particularly Rebecca's real identity, will be explored in the upcoming season. This will alter how the family interacts with one another, and we'll learn more about some unspoken ties as a result.
Additionally, there could be some unusual occurrences on the ranch, making the narrative more engaging for Royal and Cronus. The intersection of time travel, the relaxed Western vibe, and familial ties will be demonstrated in part 2. Many lovely scenes will also be presented.
Frequently Asked Questions
1. How many Episodes of Season 2 of Outer Range are Planned to Release?
Although it hasn't been announced yet, we anticipate season 2 will include eight episodes like the first.
2. Where can I Watch Outer Range Season 2?
Season 2 of the series will be available on Amazon Prime Video.
3. Who Will be the Director of Season 2 of the Series?
Famous director Brian Watkins will be directing the upcoming season.
Wrapping Up
By providing an ingenious fusion of drama, suspense, and the supernatural, "Outer Range" has successfully carved out a niche for itself. The show's viewers are about to set off on a new adventure into unexplored territory with the imminent return of Season 2.