Attending a funeral is one of the most sensitive occasions to master the skill of dressing correctly. Funerals are times that call for respect, and part of showing respect includes wearing appropriately. Style is frequently about expressing individuality and showcasing one's sense of dressing.
However, when it comes to funeral attire, you are dressed for the departed and the deceased's relatives. Keep reading this article for what to wear to a funeral for men.
The Best Outfit to Wear to a Funeral by Men
Below we have mentioned 5 outfit ideas men can wear to a funeral.
1. Black suit
The black suit would unquestionably be the sole piece of clothing we would add to this list of funeral clothes for men. It strikes the perfect balance between trendy and respectable by being slick, clever, and flexible. There are worthy substitutes for gray and dark navy suits. Black, though, ought to always be your first option.
2. White Shirt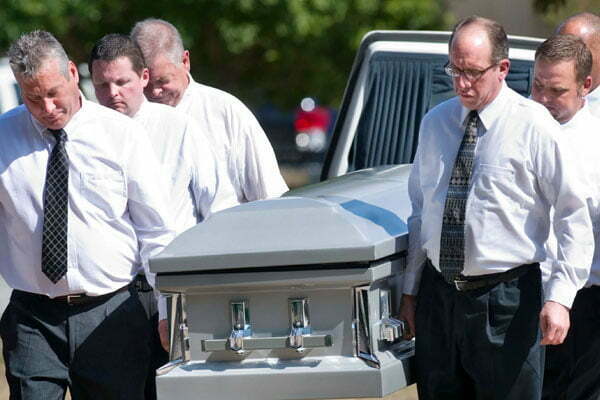 Ask us to identify all the situations in which the white shirt is inappropriate, and we will likely hand you a blank paper. The classic essential is a need for every imaginable life occasion, from critical meetings to family weddings and funerals.
3. Overcoat
The weather is one aspect of life we have no control over. But if we had the power, we'd all probably wish for a day with lots of sunshine. Unfortunately, there are instances when we have weather that reflects a gloomy attitude, such as wind and rain. It would be best to always have a chic overcoat on standby when weather conditions arise.
4. Dark Knitwear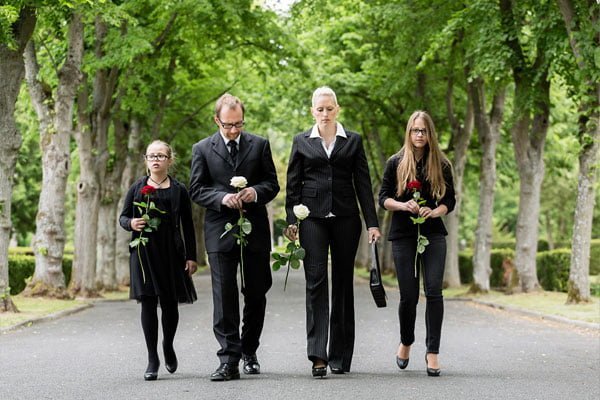 While paying your respects is essential, remember to take care of yourself. If the weather isn't cooperating, investing in dark knits provides a great layering alternative. A fine knit is preferable over a thick cable; ideally, the color will be black or dark gray. Pay attention to the fit and try to stay away from patterns and logos.
5. Tailored Pants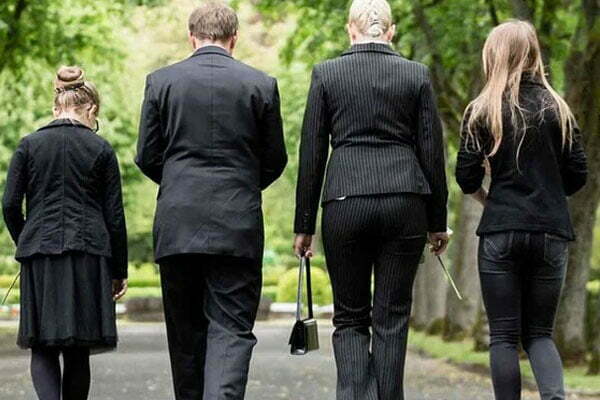 Every man's outfit should include tailored pants. It's time to get a pair if you don't already have one. They are accommodating if you're wondering what to dress for men at a funeral. Wear them with professional shoes and a shirt, or add a knit sweater to casualize the look.
Tips to Keep in Mind While Dressing Up for a Funeral:-
What do guys wear to funerals? Even if we know it is not a fashion show, it is still crucial to look well. We've compiled a set of straightforward guidelines you should go by to make sure you get things correctly.
1. Be Conservative
Black is one of the best traditional colors for funeral attire. However, navy, grey, and brown are all acceptable. Avoid bright colors and keep your accessory choices to a minimum while dressing like you go for an interview.
2. Respect the Dress Code
Families may occasionally ask visitors to break the rules of etiquette and dress differently. If this is the case, you should reconsider your funeral attire. The family's preferences are always the most crucial consideration to bear in mind, after all.
3. Keep it Formal
Keep your attire formal at all times unless otherwise instructed. You should dress professionally because funerals are frequently solemn events. For males, funeral attire would be a single-breasted black suit with a white shirt and understated accessories.
4. Keep the Weather in Mind
It's a good idea to check the weather before leaving for the day. Bring a coat and umbrella if it appears to rain. A three-piece suit would keep you warm throughout the winter, while a shirt and pair of pants would be more appropriate during the summer.
5. Know What to Avoid
Even though regulations may be more relaxed than they once were, some clothes should never be worn. Jeans, polo shirts, sneakers, and baseball hats are examples of casual clothing that is inappropriate.
Frequently Asked Questions
1. Can you Dress Casually at a Funeral?
Technically speaking, no casual outfits should ever be worn at a funeral. Keep your attire as official as you can; otherwise, you can be required to wear an article of specific clothing. This implies selecting a pair of slacks instead of jeans unless they are dark and fitting.
2. What are the Religious and Cultural Preferences that You Should Keep in Mind at a Funeral?
You can be advised to wear more specialized clothing if a particular faith is practiced at the funeral you're attending. Women may occasionally be requested to cover their legs while males cover their heads. Catholic funerals differ from Jewish funerals, which vary from Muslim funerals, and so on.
The decision to follow a particular custom depends on the funeral host's preferences. In most cases, this will be covered in the obituary, so you're recommended to contact the family if you need clarification.
3. What Kind of Suit You Should Wear to a Funeral?
You can wear a dark color, preferably a black suit. If you don't have a black suit, you can also go for dark grey, charcoal, or navy blue options.
Conclusion
No question is too little when it comes to estate planning, not even the one about what to wear to a funeral. So be careful to know what will suit you best to wear at funerals. We've done our best to give you the information, and we hope you find it useful. Stay tuned to our website for more articles of similar educational value.