Summary
Yes, Jujutsu Kaisen season 2 is confirmed and will be releasing on 6 July 2023.
It is expected that cast of Jujutsu Kaisen season 1 will return for upcoming season 2.
The two arcs following the first season's end will be adapted for the second season.
On 25 March, MAPPA unveiled the official trailer of season 2, that gave us a quick glimpse at the storyline.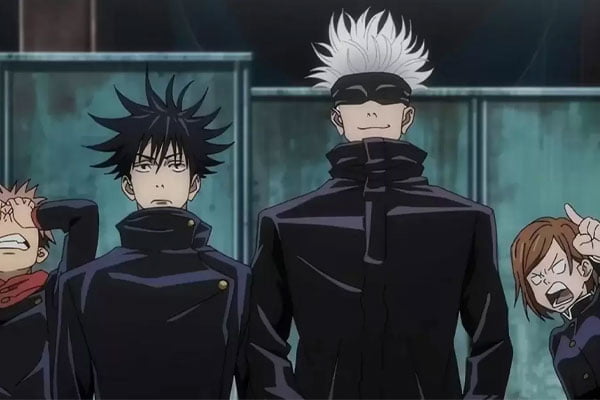 Jujutsu Kaisen was a smashing success when it was first launched in 2020, introducing anime viewers to the realm of magic and curses. After being well-received by the anime community, it rose even further in importance when Crunchyroll, an anime streaming site, awarded it the anime of the year. 
So without further hesitation, let's look at Jujutsu Kaisen Season 2 release date, trailer, cast, and other vital information.
A Quick Info Regarding Jujutsu Kaisen
Total Number of Seasons
1
Total Number of Episodes
24 episodes
First Episode Date
03-Oct-20
Last Episode Date
27-Mar-21
Genre
Adventure
Dark Fantasy
Supernatural
Directed By
Sunghoo Park
Shota Goshozono
Written By
Hiroshi Seko
Produced By
Hiroaki Matsutani
Makoto Kimoro
Toshihiro Maeda
Yoshiaki Takagaki
Yuriha Murai
Production Companies
MAPPA
Streaming Platform
Crunchyroll
When Does Jujutsu Kaisen Season 2 Come Out?
In order to cause a great uproar in the anime community, the anime is returning after a lengthy two-year hiatus. The inaugural season of Jujutsu Kaisen began streaming in 2020 and concluded in late March 2021. It has already been announced that JJK Season 2 will air in July 2023. 
We now have a confirmed date. On July 6, Jujutsu Kaisen Season 2 will begin streaming and be broken into two sessions. Weekly episodes of the upcoming season will be televised on TV and simultaneously streamed on anime websites like Crunchyroll and Netflix. 
Once again, there will be a break between the two courses. The format for this season, which calls for 12 episodes for each cour, will probably be the same as it was for the previous season. So, we may anticipate 24-26 episodes for JJK Season 2.
View this post on Instagram
Who will be the Cast Members of Season 2 of JJK?
The Season 1 cast of Jujutsu Kaisen will return for Season 2. If Season 2 follows the lead of Season 1, the main Japanese cast is listed below.
| | |
| --- | --- |
| Characters | Played By |
| Yuji Itadori | Junya Enoki |
| Megumi Fushiguro | Yuma Uchida |
| Nobara Kugisaki | Asami Seto |
| Satoru Gojo | Yuichi Nakamura |
| Sukuna | Junichi Suwabe |
What will be the Storyline of Jujutsu Kaisen Season 2?
The two arcs following the first season's end will be adapted for the second season. The Gojo's History and Shibuya Incident arcs span chapters 65–79 and 79–136, respectively, and will both provide resolutions to some of Jujutsu Kaisen's most pressing Season 1 concern. 
In the first arc, Gojo and Geto undertake a task that would alter how they perceive Jujutsu culture and go further into Gojo's background. The second is focused on Geto's attempts to imprison Gojo in a Prison Realm via curses. 
These two arcs are among the most beloved by fans, and many believe that if Studio MAPPA successfully adapts them, Jujutsu Kaisen will be a contender for the greatest anime of 2023.
/
TVアニメ『#呪術廻戦』第2期
7月6日から毎週木曜23:56~
MBS/TBS系列全国28局にて放送開始!!
\

最新映像に加え、OP テーマである#キタニタツヤ 「#青のすみか 」を使用した
「#懐玉・玉折」PV 第 2 弾が解禁!!

🔗https://t.co/EZ0WrfCeTwhttps://t.co/O0c6MjUUJs#呪術2期 #JujutsuKaisen pic.twitter.com/KwP4EO94US

— 『呪術廻戦』アニメ公式 (@animejujutsu) May 21, 2023
Is there any Trailer for Jujutsu Kaisen Season 2?
On 25 March, makers unveiled the official trailer of JJK Season 2 Cour 1, which gave us a quick glimpse at the new characters and storyline.
It also gives us a sneak peek at the upcoming season's plot. It opens with a scene from the JJK 0 movie's climax, indicating that the second season will follow Gojo's previous arc and center on the story of Satoru Gojo and Suguru Geto's time in Tokyo Jujutsu High. 
Frequently Asked Questions
1. How many Episodes will There be in Season 2 of Jujutsu Kaisen?
The complete episode count of the upcoming season 2 has yet to be disclosed. Its previous include 24 episodes. So it is expected that season 2 will also include 24 to 26 episodes. 
2. How to Stream Jujutsu Kaisen Season 2?
Unless new agreements are made for the upcoming season, Jujutsu Kaisen will probably be available on the same outlets as earlier seasons. 
Crunchyroll

Netflix

Disney+

Funimation
3. When is Jujutsu Kaisen Season 2 Coming Out?
The second season of the series is scheduled to debut on 6 July in Japan.
4. Who is going to Produce Season 2 of Jujutsu Kaisen?
The anime studio MAPPA will once again produce the second season of the series. 
Season 2 will have a new series director, replacing Sunghoo Park, who previously directed seasons 1 and Jujutsu Kaisen 0 movie. 
Wrapping Up
This article includes every detail about Jujutsu Kaisen season 2 that we know.