Summary
After Manifest Season 4 Part 1 was received well by its fans, it has been confirmed that the fourth season will renew for the second part.
According to the show creator Jeff Rake, there are possibilities that the second installment will be coming this spring.
While talking about what the second part will focus on in an interview with EW, Jeff Rake said part 2 will be zero on 828ers as they lead up to their Death date 2nd June.
People are anxious to know whether there will be Manifest Season 5 or not?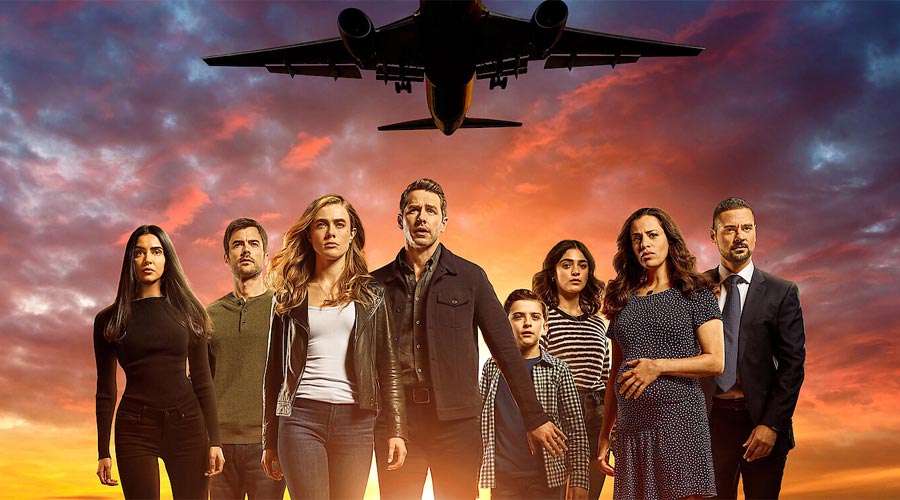 After an intense and suspenseful ending of Manifest season 4, which left viewers with more questions than answers, the show is finally back with its second part, promising to deliver even more twists and mind-bending mysteries. 
As the second part of season 4 is now in full swing, fans are eager to know how the characters will deal with the consequences of their actions and what the future holds for them. In this article, we'll cover almost everything about Manifest Season 4, part 2, and speculate what happens next. 
A Quick Info Regarding Manifest
Total Number of Seasons
4
Total Number of Episodes
52 episodes
First Episode Date
24-Sep-18
Last Episode Date
04-Nov-22
Genre
Drama
Supernatural
Country of Origin
US
Language
English
Created By
Jeff Rake
Producers
Cathy Frank
Laura Putney
Margaret Easley
Harvey Waldman
Marta Gene Camps
Executive Producers
Robert Zemeckis
Jack Rapke
Jaqueline Levine
Jeff Rake
David Frankel
Joe Chappelle
Len Goldstein
Romeo Tirone
Production Companies
Compari Entertainment
Jeff Rake Productions
Universal Television
Warner Bros. Television
Running Time
42-50 minutes
Streaming Platform
NBC
Netflix
Will the Manifest Season 4 Part 2 be Happening?
Manifest's first ten episodes of Season 4's first half are streaming on Netflix. Moreover, Season 4's second half is anticipated to be released in June 2023. 
Thanks to all my peeps who joined in today! Hope you've all had as much fun as me! Block two coming this Spring! See you then! #Manifest

— Jeff Rake (@jeff_rake) January 22, 2023
The show creator, Jeff Rake, confirmed the news on his Twitter handle. He
Exact Updates Related to the Manifest Season 4 Part 2 Release Date
Several fans correctly predicted that part 2 of season 4 of Manifest would debut on Friday, 7 April 2023, after part 1 ended on 4 November 2022. 
When Netflix chose to release the first installment on a day that is so significant to the series, fans naturally assumed it would do the same with part 2.
According to the television program, flight 828 initially went missing on 7 April. Several fans thought Netflix would broadcast the second part of the series in early April 2023. 
This, however, was never confirmed by Netflix or anyone associated with the show. It has been nothing more than a rumor. According to the show creator Jeff Rake, the second half will be premiering in the spring of 2023. 
Who are the Cast Members of Manifest Season 4, Part 2?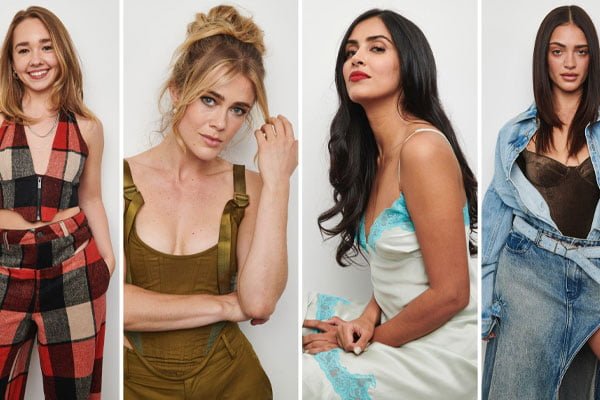 It is expected that most of the cast members from previous seasons will return. 
| | |
| --- | --- |
| Cast | Played As |
| Melissa Roxburgh | Michaela Stone |
| Josh Dallas | Ben Stone |
| JR Ramirez | Jared Vasquez |
| Matt Long | Zeke Landon |
| Parveen Kaur | Saanvi Bahl |
| Luna Blaise | Olive Stone |
| Holly Taylor | Angelina Meyer |
| Ty Doran | Cal Stone |
| Daryl Edwards | Robert Vance |
What will be the Storyline for Season 4, Part 2 of Manifest?
After the pivotal season 4 part 1 conclusion, which saw Angelina secure the power of the Omega Sapphire and crystallize her hand, the second half of the last season will take up where it left off. 
Volcanic cracks have appeared across the city as a direct result of the conflict between Angelina and the Stones. They are evident evidence of Angelina's misuse of her position of authority. The remaining chapters of Manifest will detail Flight 828ers final moments and the Stone family's role in saving the lifeboat. 
The world's future depends on deciphering the riddle of the aircraft, as we learned in part 1. Since the Death Date affects more than just the passengers of Flight 828. Cal will be crucial in preserving the planet after being fully restored.
Is there any Manifest Season 4 Part 2 Trailer?
Although Netflix hasn't given Manifesters a sneak peek at part 2, the teaser trailer is anticipated to arrive after the part 2 release date announcement. The news should come soon because the upcoming episodes are expected to air in the spring.
Frequently Asked Questions
1. When is the Next Season of Manifest Coming Out?
After the successful ending of season 4 on 4 November 2022, the makers decided to go for its second part. Unfortunately, there are fewer possibilities of releasing the next season of the series. 
2. Will there be a Manifest Season 5?
When Netflix decided to renew Manifest, they also ordered a fourth and final season with 20 episodes, split into two parts. The show's viewers want to know when Season 5 would premiere.
Unfortunately, there won't be a fifth season of Manifest on Netflix or any other streaming platform. There are several reasons that show there is very less possibility of releasing Manifest season 5. One of the main reasons is that makers are advertising the fourth season as the conclusion of the series. 
But the second part of Season 4 is still on the way so that fans may say goodbye to the series in style.
3. Who Directed Two Episodes of Season 4, Part 2 of the series?
Josh Dallas made his directing debut in Season 4 Part 1 with Episode 7, and his on-screen sister Melissa Roxburgh will do the same in Part 2! In the final batch, two episodes were directed by the actress. 
The episodes she directed will be episodes 17 and 18 (or episodes 8 and 9 out of part 2's 10).
4. What Can We Expect from Season 4, Part 2 of Manifest?
The second half of the series will take off where the first half left off. It will detail Flight 828ers final moments and Stone's family's role in saving the lifeboat.  
Wrapping Up
We have covered every aspect of Manifest Season 4, part 2, that we are able to locate in this article. That's all we have for today, and we hope we were able to satisfy your needs.