One of the most popular Netflix series in 2021 was Sweet Tooth, and happily, we have some updates for the eagerly awaited fans of its second season.
Viewers adored the first season of the Netflix original series. It's incredible how well this post-apocalyptic comic series from Netflix is performing, even after a little advertising it has received. There is still plenty we don't know about Sweet Tooth season 2; we have revealed everything we do.
A Quick Info Regarding Sweet Tooth
Total Number of Seasons
1
Total Number of Episodes
8 episodes
First Episode Date
04-Jun-21
Last Episode Date
04-Jun-21
Genre
Fantasy Drama
Post-Apocalyptic
Based On
Sweet Tooth by Jeff Lemire
Country of Origin
US
Language
English
Directed By
Jim Mickle
Producers
Evan Moore
Mel Turner
Christina Ham
Executive Producers
Jim Mickle
Robert Downey Jr.
Susan Downey
Amanda Burrell
Linda Moran
Beth Schwartz
Production Companies
Nightshade
Team Downey
Warner Bros. Television
DC Entertainment
Running Time
37-53 minutes
Streaming Platform
Netflix
Will there be a Season 2 of Sweet Tooth?
Yes, the second season of Sweet Tooth is currently in production as of 29 July 2021. Collider claimed that Netflix had ordered a second season of the unique series, fantastic news for all its fans.
Netflix's decision to renew the series for season 2 was not that difficult, after the number of viewers it has attracted since the premiere of the first season. However, the choice ultimately depended on three factors: if there was more to the tale, whether the creative team wanted to convey it, and whether there were enough viewers. Sweet Tooth appears to meet all the criteria.
Is there any Exact Release Date for Sweet Tooth Season 2?
In late 2022, there was a lot of anticipation for the Netflix release of season 2, but that didn't materialize. The second season did not premiere around that time because Netflix had a full schedule towards the end of 2022.
According to the sources, season 2 of the series was supposed to start production in early 2022 and finish in June 2022. Season 2 was scheduled for release in April 2023. The release date for the second season, Thursday, 27 April 2023, was revealed by Netflix on March 14 on their Instagram handle.
View this post on Instagram

The upcoming season will consist of eight episodes, premiering at 12:00 a.m. PT/3:00 a.m. ET is just like it's in season 1.
Who will be the new Cast Members of Sweet Tooth Season 2?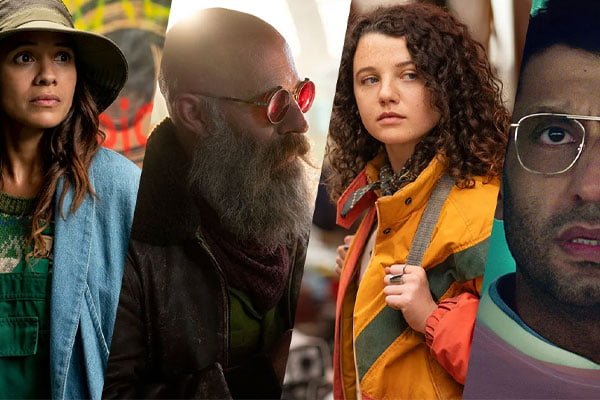 Netflix has revealed a large portion of the season 2 cast.
| | |
| --- | --- |
| Cast | Played As |
| Christian Convery | Gus |
| Nonso Anozie | Tommy Jepperd |
| Stefania LaVie Owen | Bear |
| Dania Ramirez | Aimee Eden |
| Will Forte | Pubba |
| Adeel Akhtar | Dottor Aditya Singh |
| James Brolin | The Narrator |
| Aliza Vellani | Rani Singh |
| Neil Sandilands | General Abbot |
| Naledi Murray | Wendy |
| Marlon Williams | Johnny |
| Sarah Peirse | Dr. Gladys Bell |
| Yonas Kibreab | Finn Fox |
According to the sources, Finn Fox, Wally Walrus, Haley Mockingbird, and JoJo Cat are a few more new characters who will reportedly appear in season 2.
Also, the cast of season 2 has been expanded to include Caden Dragomer, Craig Hall, Erroll Shand, Amie Donald, Christopher Sean Cooper Jr., and Yonas Kibreab. Teddy Turtle will be portrayed by Cooper, while Kibreab will characterize Finn Fox.
What will be the Storyline of Sweet Tooth Season 2?
The new season's synopsis has yet to be released by Netflix, although it must continue directly where season 1 ended.
The second season of the series would need to start up where the first left off as Gus and his fellow hybrids were captured by the evil General Abbot and Dr. Singh, a scientist who was a colleague of General Abbots.
An official synopsis gives us a rough indication of the tale's direction. Abbot uses the kids as test subjects for Dr. Aditya Singh's research while he is being held hostage by the evil Abbot.
Gus agrees to assist Dr. Singh in saving his friends, which starts a grim trip into his past and his mother, Birdie. Susan Downey, the executive producer, recently discussed a potential season 2 with RadioTimes. He believes we would have ideas if we were fortunate enough to obtain a season 2.
He believes that when you consider a tale that you want to tell as a program, as opposed to a feature film where it is closed-ended, you want to feel that you could live on and that there is definitely a lot more road that could be traveled.
But you also have to know whether the first season feels complete on its own if it were the only thing that existed. Hence, it's a delicate balance between conveying a whole tale in the first season and remembering there is much more you could accomplish if given a chance.
The official Sweet Tooth season 2 trailer has been made available by the creators.
Frequently Asked Questions
1. How many Seasons of Sweet Tooth are There?
There is just one season of Sweet Tooth available on Netflix right now. We hope this Netflix original program will last four or five seasons, but we'll have to wait and see how it develops.
2. Is There a Comic Book that Sweet Tooth is Based on?
Yes, the series draws inspiration from Jeff Lemire's 2009 DC comic book series.
3. How Many Episodes are in Sweet Tooth Season 2?
Just like season 1, the second season will also have eight episodes. Makers have also announced the title for the first four episodes. It will be like Ep1: In Captivity, Ep2: Into the Deep Woods, Ep3: Chicken or Egg, and Ep4: Bad Man.
4. When will the First Episode of Season 2 Premiere?
The first episode will premier on 27 April 2023 at 12:00 a.m. PT/3:00 a.m. ET.
5. Who is the Creator of Sweet Tooth Season 2?
This time, Jim Mickle will be directing the show. Robert Downey Jr, Linda Moran, Amanda Burrell, along with Susan Downey will serve under the show's production umbrella. Just like season 1, the second season will be produced by Warner Bros. Television.
Conclusion
After a successful run of season 1, it is obvious that the series will renew for its second season. Hopefully, we've provided you with enough information regarding the Sweet Tooth season 2 release date, cast, and storyline. If you liked this article, don't forget to follow our website!